30 years of Software Development Experience
Icarus Rising Computer Studio (IRCS) has been providing software application development and consulting services to satisfied local and worldwide customers since its founding, by David J. Byer, in 1982. Specializing in MS Access development, Microsoft Office Automation using VBA (Visual Basic for Applications), Excel-to-Access migration and Visual Basic .NET programming, we have provided full SDLC information technology systems from specification to training and support, including consulting, database design and development, testing, documentation, and technical support to a wide range of industries.
Project Domains
Higher Education Administration and Finance
Banking and Financial Services
Medical Records, Research, and Insurance
Intermodal Transportation
Industry, Manufacturing, and Sales
Sampling of Our Microsoft Access and Visual Basic Development Clients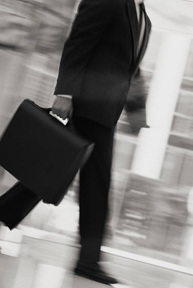 San Francisco or Smalltown, USA; Boston or Stockbridge, MA; Ipswich, MA or Ipswich, England.
In today's world our clients' locations can be down the street in Portsmouth, NH, down Route 95 in Boston, MA, or around the world: either an airplane ride or a remote connection away. We do Database and we know Microsoft Access.